another pep talk
Imagine being recruited in an assassin organization where they use animals as codenames. The person who recruited you is Hawk. Your partner's name is Bat. A few good assassins you've met are Raven, Bloodhound, and Dragonfly.

The day finally came where they choose a code for you. Excited and nervous, you made your way to the leader's (?) office. Before going in you already hear them arguing about your animal name. They were debating whether you should be Cow or Seahorse.
-----------------------------------------------------------------
Hi there,
Just recently I thought of someone I used to work with. She was sort of my boss, and she didn't like me. The thing is, we had so much in common so I don't understand why the relationship didn't bloom. We were obsessed with the same musical, we both love dogs, and we both watch the same shows. I respected her and treated her nicely, but nothing worked. She still treated me like crap, or as if I wasn't human to begin with. So for a while, I was a little bitter about that.
Until I met Gretta.
Gretta was smart, pretty, and funny. We love the same movie, we both want to spread kindness, we share the same playlist, and we have one wardrobe.
I hated her. I hated how she cared about my day, I hated how she asks my opinion about a SpongeBob episode, and I hated every time she tells me how much she looks up to me.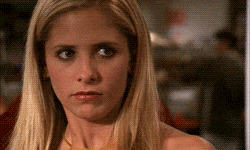 Luckily for me, I stumbled upon wisdomous books, met woke people, and discovered the school of life--these were some of the ingredients to making me realize how much of a class a bitch I was to Gretta because I hated myself.
I felt guilty she had to receive all that hate.
I wrote this at the start of the pandemic, and how our government's response divided everyone
So I stopped hating myself, and treated Gretta like how I would treat a human being that is me. I mean if that negative energy dominoed its way from person to person, maybe being nice to myself would do good to Gretta, or to anyone I'm with.
To you, whoever you are
—
be kinder to yourself. You are a sum of all your lovely flawed human pieces, and you are doing great! You're allowed to be stupid and be smart. You can feel miserable, then be okay after. It's normal to be happy but experience strange consequences.
The next time you overwhelm your thoughts with bad juju, please remember that you are just being human.
LOVE,
PLAYLIST:


California by Childish Gambino
Shot At The Night by The Killers
Hell of a Life by Kanye West
2 / 14 by The Band CAMINO
Hey Girl by Lady Gaga, Florence Welch